As strange as it may sound, shipping reptiles is rather common. In fact, well over 1.5 million reptiles were shipped in 2018. Here at Cliffhanger Reptiles, we ship bearded dragons and other reptiles all around the world. The animals' well-being is our top priority. All live animals are shipped overnight through FedEx's highly esteemed Live Animal Desk.
Reptiles generally do very well with shipping. To them, it is simply a few hours of undisturbed rest.
We work closely with Reptiles2You. They individually manage, track, and care for each shipment once it has left our facility. As a partner of Ghann's Cricket Farm, Reptiles2You is backed by 65+ years of experience. Debbie Price, Reptiles2You's Customer Service Manager, is nothing short of the best. Because she goes above and beyond with every shipment, we are certain that all shipments are in safe hands. This page will outline our shipping process as well as the terms of shipment. Terms on this page are subject to change.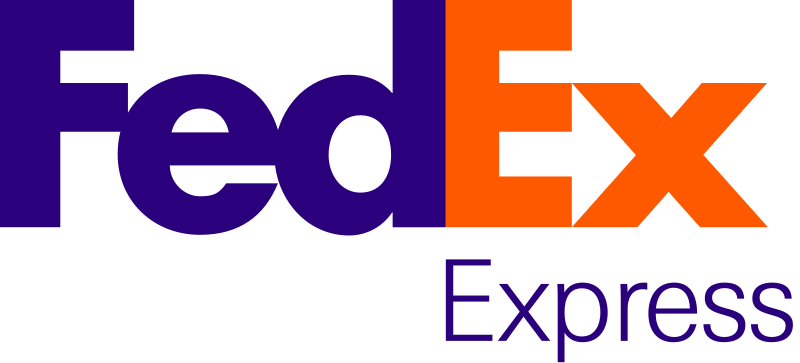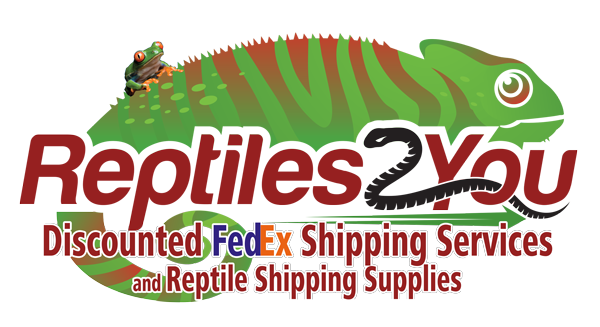 Shipping is a flat-rate fee of $45 USD for all locations in the contiguous United States. When you purchase a bearded dragon from our "For Sale" pages, you will be asked to fill in your shipping and billing information. Generally, it is required that these addresses be the same unless you are shipping to your place of work or business. This is to prevent potential fraud cases and ensure the safety of the animal(s). If these addresses must be different, please clearly indicate this in the notes or instructions section of your order. Please note that shipments placed on Wednesday or later in the week will not be shipped until the next week, and we will reach out to schedule a shipping date. Cliffhanger Reptiles ships live animals on Tuesdays and Wednesdays (the two days during which we have the most success) for overnight delivery. We rarely ship live animals on the same day. If you have placed an order, look for a scheduling email. If you do not hear from us within 48 hours of placing your order, please reach out.
When we are prepared to ship, we evaluate the weather conditions of our facility's location and the destination. We do not ship when temperatures are below 25 °F or above 95°F. Don't worry, we'll let you know whether it is safe to ship via email. In most cases, we will be able to ship directly to your home address. You will also have the option to ship to your local FedEx Ship Center. Not all FedEx locations can hold live animals, so we will send you a list of the ones nearby that can. If you live in a rural area where FedEx does not guarantee morning delivery, we will require that you pick up your package at a local FedEx hub. This also may be the case for apartment complexes or volatile temperatures. We only do this with the animals' best interests in mind. Also, please know that we are unable to ship to your local post office. Once we have scheduled your shipment, you will receive further instructions and tracking information.
You may notice that on the scheduled shipping day, your package has not been tendered to FedEx. This is because we drop off reptiles as late as possible to reduce box time. This is generally between 6 and 7 p.m. Eastern Standard Time.
All reptiles are shipped in white corrugated boxes that display the Cliffhanger Reptiles logo. On all six sides, the box contains 3/4 inch insulation foam or an insulated bag, which keeps the reptile(s) warm and cozy. We also punch ventilation holes in each box to allow for optimal airflow. To stabilize temperatures in the box during colder times of the year, we include heat packs. Your animal will be securely packed in either a bag or plastic container inside of the box.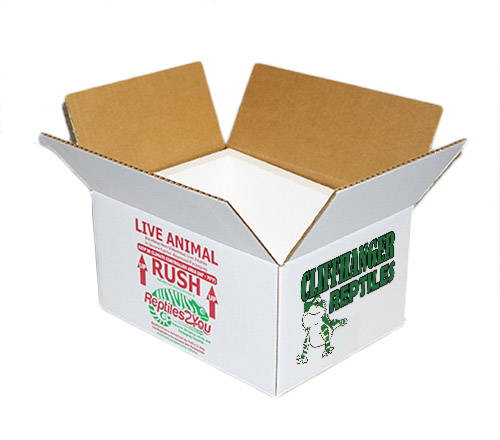 When you first open the box, you will find some basic FedEx information that we are required to attach in case a FedEx agent has to open the package. Your invoice, care notice, and some other papers will be found on top of the insulation cover. We also might include a Cliffhanger Reptiles pen or business card. You will then find your new pet! Dry goods orders will ship in a separate box.
It is important to unbox your pet appropriately. Shipping can be stressful for dragons, and we wouldn't want the new owner to add to that. First, remove the brown packing paper from the box. If the animal is in a plastic container, take the container out of the box and place it in the enclosure. We do not recommend placing your animal in a pre-heated enclosure. Your animal needs time to adapt to room temperature. Turn the enclosure's UVB light on, but leave the heat lamp off. Open the lid of the plastic container. You may allow your pet to exit the container on their own or you may assist. Remove the plastic container. For now, you will want to avoid handling your pet. Wait 30 to 60 minutes, and then turn the heat lamp on. Allow the enclosure to heat up over the next two to three hours. You should have tested the enclosure beforehand to ensure appropriate temperatures.
Some juvenile and adult animals are packed in a mesh or fabric bag (through which the animal can see out of). Once you have removed the brown paper from the box, you may pick up the animal in the bag. Make sure to support the animal rather than just picking up the bag. Be as gentle as possible. Place the bagged animal inside of their enclosure. Untie the knot and remove the animal from the bag. As we mentioned earlier, do not place the animal in a preheated enclosure. After a few hours have passed, you may offer greens and feeder insects. You will want to turn the lights out at the normally scheduled time and turn them on the next morning at the planned time. Soak your animal in warm water on the second day. We discourage soaking on day one. We recommend that, for the first week, handling be kept to less than 15 minutes twice a day.
The majority of the time, FedEx does an awesome job. However, circumstances beyond anyone's control do occur. We want you to be prepared. We will tell you by what time your package will arrive. If your package is more than 45 minutes late, contact us or Reptiles2You for assistance. We are generally already on the case, but a phone call or email never hurts. If the package is damaged, take photos and video the unboxing. This will help us to assess any problems. If the box is significantly cold, you may want to take a video.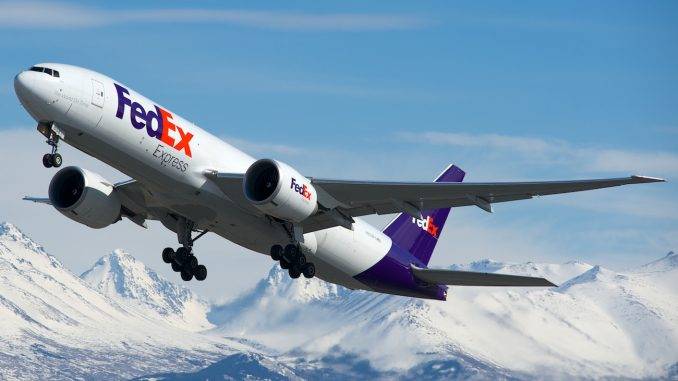 Delays are rather uncommon, but they do happen. We will generally reach out if there are any major delays. Even with delays, reptiles will generally do well. We advise against contacting the national FedEx line because they will likely slow down the problem-solving process.
Now, brace yourself. D.O.A. stands for Dead On Arrival. This is scary to think about. However, can you believe that Cliffhanger Reptiles has never had a D.O.A. when the shipment arrives on time? It's true. D.O.A.s pretty much only happen with delays that are longer than a day or two. Even so, it can happen. If your animal is D.O.A. send pictures to us as soon as possible. You must contact us within 30 minutes of receiving the animal. More information is below.
We guarantee live arrival on every reptile shipment!
Cliffhanger Reptiles guarantees live arrival on every reptile shipment unless otherwise noted. In the case of a D.O.A., Cliffhanger Reptiles will always replace the animal as long as we are notified within 30 minutes of the delivery timestamp.
If FedEx guarantees delivery any time after noon, pickup is highly recommended. Shipping to a residence with an arrival guarantee of after noon will void this guarantee. If the animal is D.O.A. due to a carrier delay, we will assess the situation and decide how to proceed according to FedEx's regulations. If we are not notified of the D.O.A. within 30 minutes of the arrival stamp, this guarantee is void. If you are not home or do not answer the door on the first delivery attempt, this guarantee is void. If the animal is being held at a FedEx ship center, the animal must be picked up within three hours of the "ready" time indicated in FedEx. You can track your package using a given tracking number.
We do not refund shipping charges. If there is a free shipping promotion and a refund is due, $45 will be subtracted from the refund. Please note that Cliffhanger Reptiles does not cover carrier error. In other words, we are not responsible for FedEx or its decisions. Cliffhanger Reptiles is not responsible for "stolen packages." It is your responsibility to watch for your package. We reserve the right to refuse shipment under any circumstances. Any and all shipping matters are handled at the discretion of Cliffhanger Reptiles.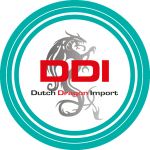 Looking to export? Cliffhanger Reptiles exports to Canada via Reptile Express in collaboration with Reptiles2You. You can contact Reptile Express using the link below. If you are looking to export elsewhere, contact Dutch Dragon Import. They will assist you through the process. Please note some countries are closed for exports. Cliffhanger Reptiles does not guarantee live arrival on exports as this is handled by the exporting company.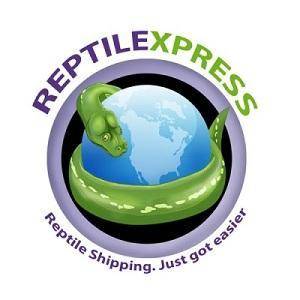 We happily offer pickup here at CR. We are not a storefront, but we would gladly arrange a pickup. Pickups are charged a flat-rate fee of $15 since we specially coordinate each pickup. If you would like to pick up, contact us and we will give you a store code for the fee. We are located in St. Clairsville, Ohio. Additionally, we offer a local delivery service. This is a great option if you are unable to pick it up. If you live in the area, we advise you to use local delivery (which has an accompanying fee) rather than shipping. This will ensure that the animal is not boxed overnight. If you live within 50 miles of Cliffhanger Reptiles, local delivery will be an option at checkout.
If you are moving and need to ship your CR animal to your new home, contact us. We would prefer you to let us help you, as opposed to doing it yourself. To say the least, CR is not a goodbye-at-checkout company. We are here to help you throughout the whole life of your animal - not just on day one. Please contact us if you need assistance.
We put a considerable amount of care into every shipment, and our customers often tell us that our diligent shipping process is simply unmatched. Please let us know what you thought and if there were any possible improvements! Thanks for working with Cliffhanger Reptiles!