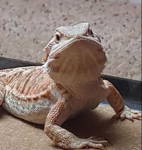 "Great people to deal with. Very willing to help and answer questions. Highly recommend to anyone and everyone wanting to buy a dragon. Prices are unbeatable, and it is amazing how caring they are."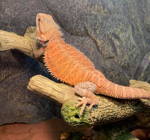 "Amazing people, very kind and would answer any questions you had. They really care a lot when shipping the little Beardies, and they make sure they make they make it home safe and sound. The little Beardie I got was super healthy and happy. Awesome breeder, highly recommend them."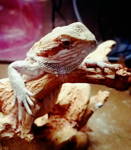 "We received our 4-month-old, Nala, a little over a week ago! She is beautiful. So tame and well mannered. We love her to pieces. It was great working with the staff at Cliffhanger!!!"
"Great selection of lizards and good customer service! Solid breeder!"
"Best breeder hands down. They truly care for the dragons they breed and sell. Always willing to help provide information and help keep our babies healthy, not just as babies, but as adults too. I love the fact that they are doing their best to create healthy animals and not just for their colors. Very glad we chose them and look forward to ordering from them again in the future."
"Received my beardie today! She is just perfect. Thank you guys for shipping her safely and being so wonderful during the process of purchasing her."